What is an Owner Operator Truck Driver?
An owner operator truck driver has the flexibility to choose their routes and rates while also reaping the rewards of owning their own trucking business. They don't typically receive benefits like health care or retirement accounts, but they do benefit from reduced taxes as well as potentially higher wages compared to other types of truck driving roles. This can be especially appealing for experienced truck drivers who know how to successfully navigate a range of driving conditions and are open to taking the next step in their trucking career.
If you're a truck driver looking to maximize your income, owner operator jobs are an attractive option. Increasingly popular among truckers, becoming an owner operator means owning and operating your own tractor trailer and being responsible for running your own trucking business. With the right combination of experience, determination, and financial stability, 2023 could be the perfect year to to take on this type of role.
I made a short (less than one minute) video back in January 2021 called the 3 Ways to Make Money in Trucking in Under a Minute which I strongly believe will be helpful in explaining how truck drivers can make money in the trucking industry. A CDL holder can choose to be a company driver, an owner operator, or a carrier. The video mentioned earlier will help explain the differences between each role and hopefully give you a better idea about what it is you want to accomplish as a truck driver.
An Increased Demand for Owner Operators in 2023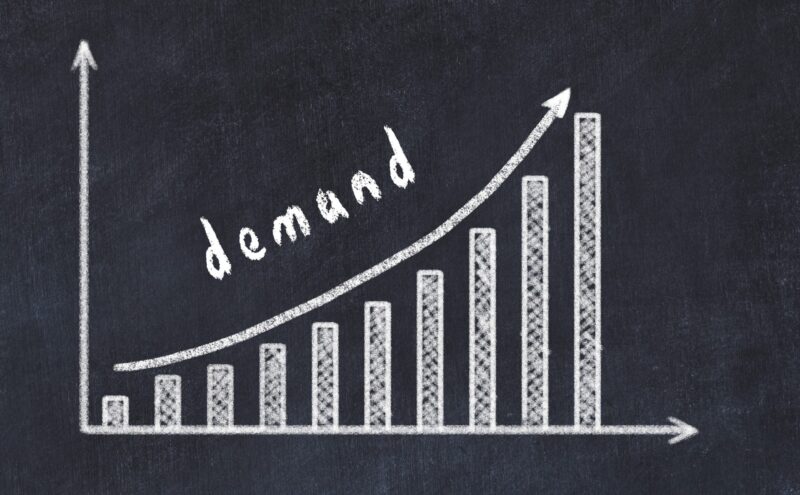 The trucking industry is expected to experience a major shortage of drivers this decade. Making now possibly the perfect time to consider a career as an owner operator truck driver. With more job openings than ever before and increased demand for transportation services, 2023 may be a particularly ideal year for those looking to become an owner operator trucker.
Becoming an owner operator truck driver will increase your pay and benefits, as you are able to keep the majority of what you earn. As a company driver, your employer keeps the majority of what you make for the company. There are of course pros and cons with working as an owner operator but those pros and cons will be there now and in the future. The more important thing to consider is whether 2023 is a good year to start working as an owner operator truck driver and if everything truckers experienced in 2022 is truly behind us.
2023 May Be Your Year of Opportunity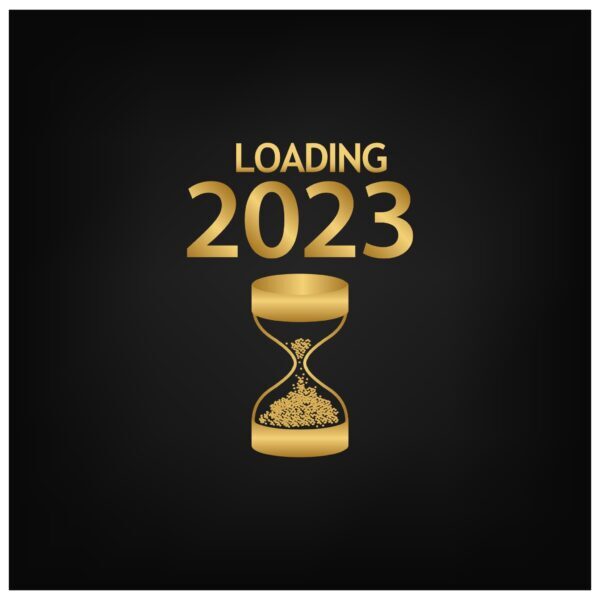 As the trucking industry continues to grow, 2023 is quickly becoming the prime year to become an owner operator truck driver. With the surge in freight demand and economic instability, those who are considering becoming an owner operator trucker will find that now may just be the ideal time to make a move. Not only has the trucking industry seen significant growth within the last few years, but there are also many opportunities for potential owners operators looking to get their foot in the door.
As the economy continues to stabilize, many drivers will find themselves looking for a job that's more stable and reliable. In addition to this, the number of qualified truck drivers will be decreasing as time progresses. The trucking industry is changing and with change comes opportunity. Any time an industry changes like this, there are windows of opportunity that open. Many will miss this time as they wait for surefire signs of market and economic stabilization but it might be too late by then.
Jump When Others Are Finding Their Footing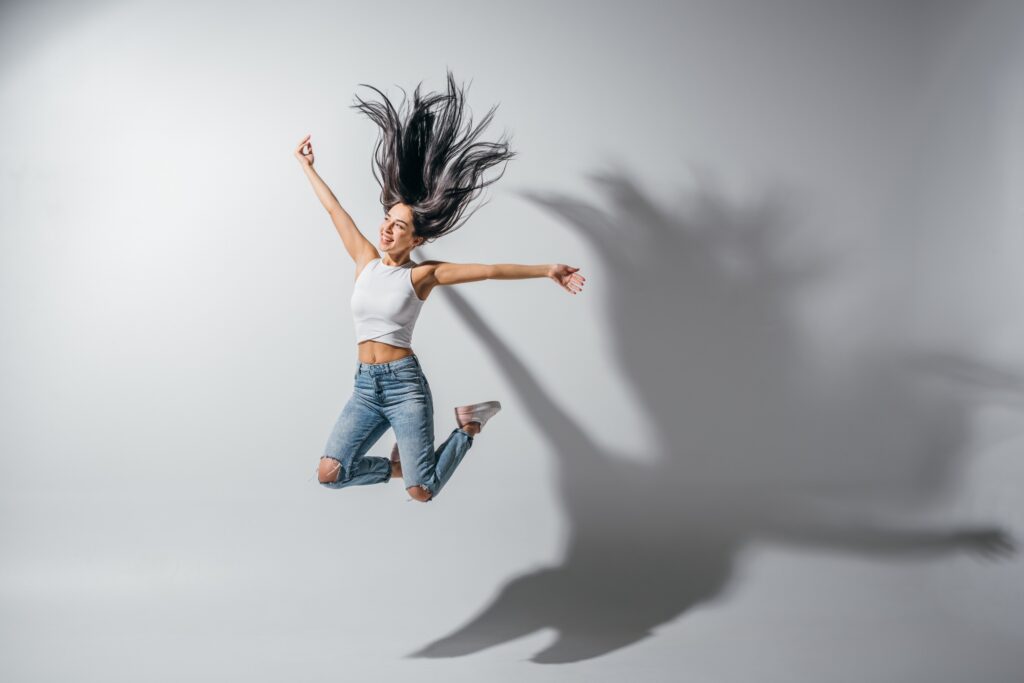 In the US, truck driving is one of the most popular professions. With strong demand for goods and services, the need for experienced, reliable truck drivers is on the rise. If you're thinking about becoming an owner operator truck driver, 2023 could be your year. In this article, we'll explore why 2023 might be the best year to become an owner operator truck driver. We'll look at autonomous trucks, alternative fuels, tax advantages benefiting owner operators, as well as some of the different programs available today that are designed to help you become an owner operator truck driver and step into the world of running your own trucking business.
Autonomous Trucks Will Not Take Out the Owner Operator
Robots or not, with the right drive, ambition, and skillset, 2023 could be the ideal year to get started. An owner operator truck driver gains independence and control over their career while enjoying excellent pay, job security, and other benefits that come with becoming an owner operator. The question on many truck driver's minds is whether autonomous trucks will replace them. Will Tesla or any of the other autonomous trucking companies put the owner operator truck driver out of business. Well, we've made several videos on this topic over the years. Truckers can rest assured that autonomous trucks shouldn't be much of a concern for a number of reasons we plainly cover in the mentioned videos.
Here's a video from October 2020 called Will Autonomous Trucks be the End of Trucking? where we unpack the pros and cons to autonomous trucks, explore what those are and whether or not these trucking technologies will bring the end of trucking and forever change the freight transportation industry.
Then there was the video about this electric, cabless, autonomous semi truck that was actually approved for public roads by the National Highway Traffic Safety Administration (NHTSA). With that said though, we also made a video explaining Why Truckers in USA Shouldn't Worry About Electric Semi Trucks and clearly show that for the foreseeable future, truckers don't need to worry about it. They should instead focus on improving themselves and their trucking business.
Trucking Business Tax Breaks, Deductions, and Retirement Planning
Here's the thing! We've had a pretty terrible year in 2022 when it comes to trucking. That much is true for many of you who were active in the spot market during these major market declines. Many companies went out of business and many more will continue to go out as the year progresses. With that said, many of you are still in business. It's tough, but you make it work somehow. Well, 2023 might be a truly great year to become an owner operator truck driver, especially for those looking for financial security. That's because, in 2023, tax breaks and other benefits will be available that could help owner operator truck drivers save a lot of money. Plus you managed to stay out of the freight market for the better part of 2022, thus avoiding the major losses that often led to bankruptcy for so many of the brand new motor carriers that jumped in at the start of 2022.
Now back to your tax breaks. The Tax Cuts and Jobs Act was passed in 2017 and it included several changes to individuals' tax obligations. Most notably, it expanded the small business deduction from 50% to 100%. This means that owner operators who buy their own truck can deduct up to 100% of the cost of their vehicle from their taxes annually. This could save you thousands of dollars each year in taxes. Definitely make sure you speak with your financial professional about all of this, consult with your CPA, or other tax professional as this is not financial advice but rather lessons learned from my experiences during my time in the trucking industry.
Other changes also make 2023 an attractive option especially for owner operator truck drivers. For example, there are lower income brackets for self-employed individuals and deductions for qualifying expenses like fuel and maintenance costs. There are per-diem deductions that tend to go up annually and I would expect to continue to increase with today's level of inflation. I made a video with the intention of helping owner operator truck drivers try and plan for their retirement. Unfortunately too many owner operator truck drivers are working so hard, they often forget to plan for retirement and I simply wanted to make at least some of this information accessible. The video is called What Owner Operator Truckers Need to Know About Truck Driver Retirement – IRA vs Roth IRA and I highly recommend you have a look whether you're an owner operator truck driver or not.
What Kind of Truck Driver do You Want to be?
With 2022 behind us, a potential post-pandemic economic recovery, and tightening trucking capacity, now is the time for aspiring truck drivers to take the plunge and make it happen. The key to success, however, lies in making the right choice when it comes to choosing a company. There are so many things that can go wrong if you make the wrong choice and the ramifications of those choices go out far into the future and actually change the course of your future in the trucking industry. I'll explain this in more detail below.
You have to have a heart-to-heart with with yourself and figure out what it is you really want. Do you want to stay as a company truck driver and work your way up? There's absolutely nothing wrong with that and don't let anyone tell you otherwise. On the other hand, many of you end up leasing on with carriers as lease on owner operators and having spoken at length with a great number of you, I've come to the conclusion that just like with retirement planning, too often an owner operator truck driver does little to no research when leasing-on as an owner operator truck driver. This alone makes the difference between setting you up for a successful future or setting you up for failure.
Many of you will graduate to becoming your own MC and running under your own authority. Some will lease on owner operators under their authority. Others like to be a single truck carrier. Once again, there is nothing wrong with any of these options. What is wrong, is when people don't do their due diligence and make costly mistakes. Even worse is when they don't learn from those mistakes. So I urge you to do your part and help increase your chances of success. This is why we're here. We're here to help. We can guide you a little, we can nudge you here and there, and most importantly tell you up-front when we see you're about to make a costly mistake.
From selecting between leasing or owning a truck, researching different companies' pay rates, benefits packages, and policies; all of these must be taken into account before deciding which opportunity is best for you. It's important to carefully weigh your options before committing so that you can ensure a successful journey as an owner operator truck driver in 2023.
On Success in Trucking!
For those looking to make a career change in 2023, becoming an owner operator truck driver could be the perfect choice. With the industry growing rapidly, it is expected that there will be many lucrative opportunities for those who are willing to take the risk of owning their own trucking business.
This could mean making an excellent living, having more control over your schedule and the types of owner operator jobs you accept. Plus, with continual technological advancements in engine performance and safety technology, it's easier than ever for an owner operator truck driver to run more efficiently and profitably.
This is where we come in. We offer a wide range of trucking services. Let's say you decided to open up your own authority and become a motor carrier. Great! Give us a call, we have a few things we can help you out with that you'll thank us later for once you realize the value. Once you've successfully aged your MC authority as little as 30 days as well as acquired a trailer, and are a coachable person, you'd qualify for our truck dispatch services where we help trucking companies operate much more effectively and efficiently, thus increasing their bottom line.
Let's say you decided to become an owner operator truck driver, fantastic! If you were able to acquire a truck, and/or a trailer, have at least two years of verifiable Over-the-Road (OTR) CDL experience, as well as a generally clean MVR, you might qualify as a lease on owner operator. On the other hand, maybe you had your heart set on becoming a lease on owner operator truck driver but didn't qualify for financing because of credit history or whatever else it might be, well you may want to ask us about our new lease-purchase program.
The bottom line is that you have many options available to you and it'll come down to your tenacity, perseverance, strength of character, coachability, and the willingness to work hard. So if you're serious about moving up in your trucking career, be sure to get in touch with us using the chat box on your screen or give us a call at (801) 448-6363.
I would also recommend you subscribe to our YouTube Channel because we film and provide free of charge useful and helpful information for truckers. Every week we release a video where we cover something that may benefit you in your trucking businesses and careers as well as show you the actual numbers behind that week's top performing drivers. This has helped many truckers develop a good idea of where they are with their freight rates versus our top truck drivers. I promise there is a lot to learn and you'll find yourself engrossed in all of the free trucking content we've made available over the years and will continue to provide in years to come.