This post was written to be a guide to trucking industry 2023 and help truckers work in this messy market with much lower than average truckload rates and brokers with new tricks up their sleeves. The trucking industry 2023 will require a lot from truckers of all walks of life and will push many to their limits. Many will unfortunately be forced to close their doors but the good news is that many trucking companies will be able to make it if they do the right things, grow, and improve.
In 2023, truckers may need to brace for lower than average truckload rates. Truckers are being directly impacted by freight markets that are still looking for the bottom. Then there's the economic activity level, or lack thereof. Add to that rising costs, such as increased equipment expenses, labor, maintenance, and insurance. In other words, get ready, because truckload pricing is expected to decline further in 2023 and truckers need to be mindful of all aspects of running their trucking businesses.
Trucking Industry 2023 – We Had a Good Run! Now What?
There's no question that trucking industry 2023 and the many truckers in it, saw some very strong earnings for close to two years but that ship has sailed and many truckers are confused about where to go from here.
Truckload carriers will likely continue to see a decline in revenue and earnings. This is due to declining spot market rates and a slowing economy. The shortage of new trucks has caused carriers to hold on to their equipment longer, leading to higher maintenance costs. While equipment sales have been a positive factor for carriers, they are becoming a challenge in 2023 as demand for used tractors and trailers decrease and comparisons become more difficult to come by. According to some estimates, earnings for truckload carriers may drop by 14% in 2023, with mostly flat revenue.
Spot market truckload freight rates decline when there's moderating demand and an oversupply in the spot market. The weakness is expected to occur in the first half of the year. This is then to be followed by an improvement in conditions in the second half of 2023. Spot market dry-van rates decreased by an average of 19% in 2022 after having risen 30% in 2021. The spot market is adjusting with thousands of MCs canceling their authorities and others holding tight. Trucking companies need strong rates to cover the increasing cost of attracting and retaining drivers, as well as rising costs for insurance, fuel, and equipment.
The Freight Market is Going Through a "Shakeout"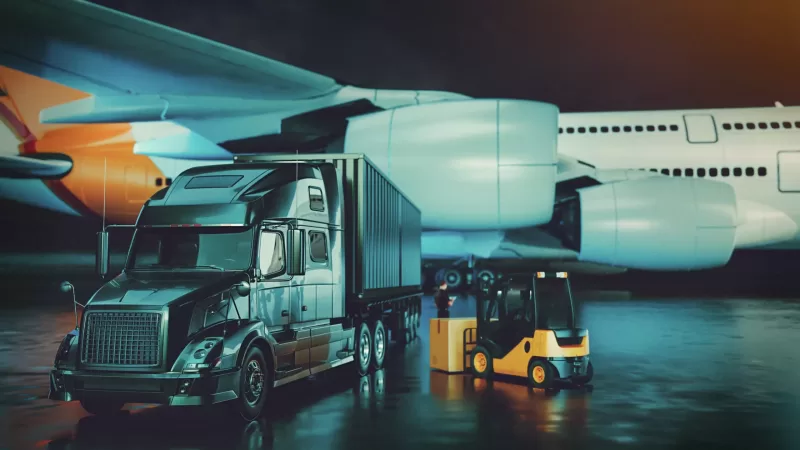 Many new trucking companies opened their doors for the first time in 2022. This caused a flood of new MCs that entered the market to take advantage of the new, so-called "California Gold Rush" of trucking. The problem is that many of those same motor carriers entered the trucking industry 2023 right before the bubble burst and found themselves between a rock and a hard place. The reason for this is simple. They jumped in and financed equipment that was overvalued which led to higher financing costs, higher insurance costs, and generally much higher operating costs which ultimately resulted in them going out of business when freight rates dropped and the rug was pulled out from under them.
The bottom line is that there are a lot of people out there that bought trucks, trailers, and other assets on credit (or financed assets) when equipment was overvalued. And now they are stuck with them and cannot sell them for what they owe. This is why you see so many companies out there that are heavily in debt, but have little or no equipment to show for it. What does this mean for you? Ultimately, it means that there is a lot of used equipment out there at very attractive prices. If you went through the market's highs and saved your money, soon will be the time to begin acquiring equipment and much lower prices. More on that below.
What Can Truckers Do to Get Through These Difficult Times?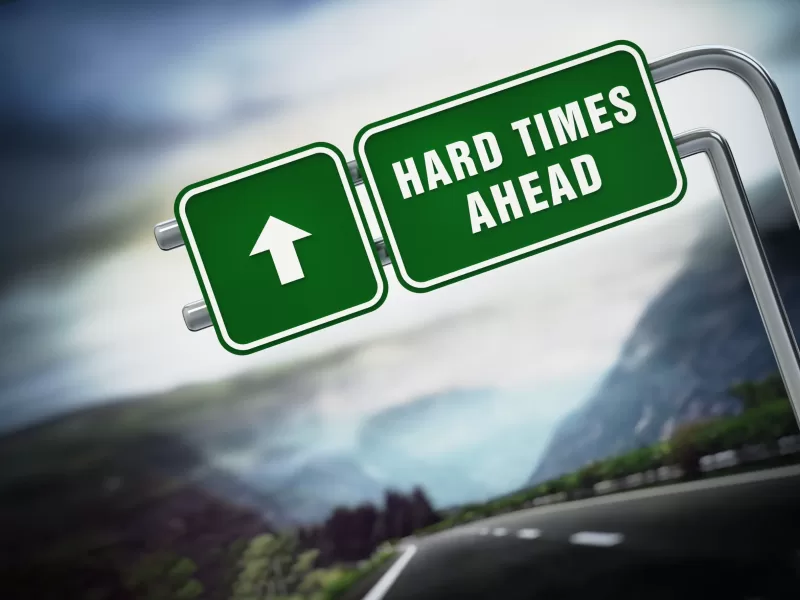 Truckers are in a panic. We know this to be true because we speak with them every single day of the week. Truckers are scared they'll lose their business if things continue as they have been and are looking for ways to improve their bottom line. Now is the time to take advantage of these uncertain times by making the necessary changes that will pay dividends for years to come. If you want to survive the down months and years in trucking, you have to become a better businessperson which means educating yourselves about not only the trucking business but business in general.
In order to become more resilient to rate fluctuations, many carriers have begun to purchase and finance trucks when prices decline knowing that they'll be able to utilize the equipment once rates begin to increase. They further diversify their operations by purchasing trailers and hiring drivers to lease the trucks. This allows them to keep revenue coming in when rates are low and gives them the much needed depreciation for when earning are up and their tax brackets and making them cry at their CPA's office.
It's a fact of life that business cycles exist and they're not going anywhere. It's about how the trucking business owner reacts to the market conditions they're in. For example, having a trailer will make you a lot more money than if you were to operate in the power-only market but many truckers skip the math and never determine how much money they leave on the table working without a trailer. They often don't understand that the additional costs of owning and insuring a trailer greatly outweigh the costs of running without one. You can often make up the difference with just one load and the rest is gravy. It's very important to understand these things, especially when the freight markets aren't working in your favor.
Some Good News for Trucking in 2023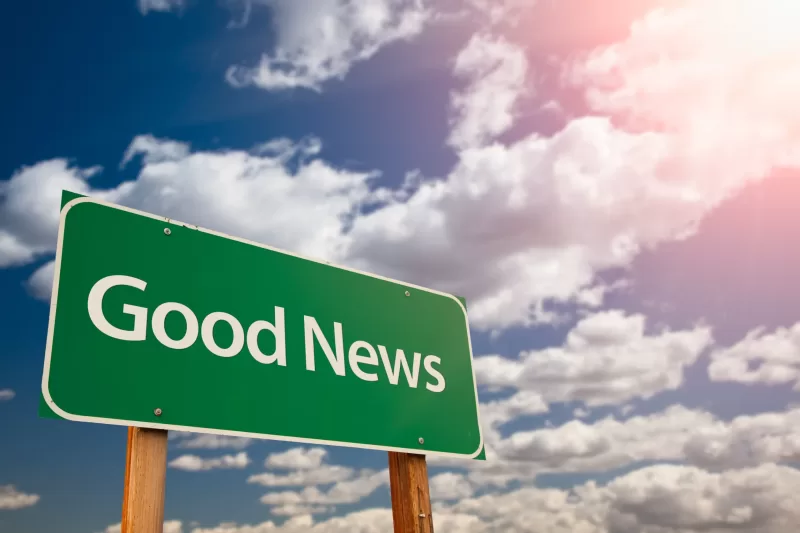 According to Bloomberg Intelligence and other sources, despite a decrease from 2021 levels, truck utilization rates are unfortunately expected to continue to decline as the market adjusts in 2023. Utilization rates have been returning to more normal levels since reaching a high of 99.8% in the second quarter of 2021. Some analysts predict that utilization rates will average 91.6% in 2023, down from 95.8% in 2022. The good news is that these figures are still higher than the 20-year average of 91.2%. The bad news is that during the last freight recession in 2019, utilization rates were sitting at 88.0%. In addition to this, supply chain issues have limited the number of new trucks that OEMs have been able to deliver to carriers. This is all good news for truckers as it allows for truck capacity to remain tight.
As more and more trucking companies go out of business, capacity tightens. This is the case for small, medium, and even large trucking companies in America. Small carriers need to use everything they can to their advantage including truck dispatch services which help get a higher average rate per mile. This, at the end of the day is exactly what every MC and owner operator is looking for. Working with strong truck dispatchers gives the trucker an upper hand over their competition. While they may not be able to change the cost of insurance, the high cost of diesel, or the slow freight market we're all dealing with, they can gain a higher average rate per mile while working on reducing their operating costs in order to make a higher net income.
A Small Increase in Rates Is in the 2023 Forecast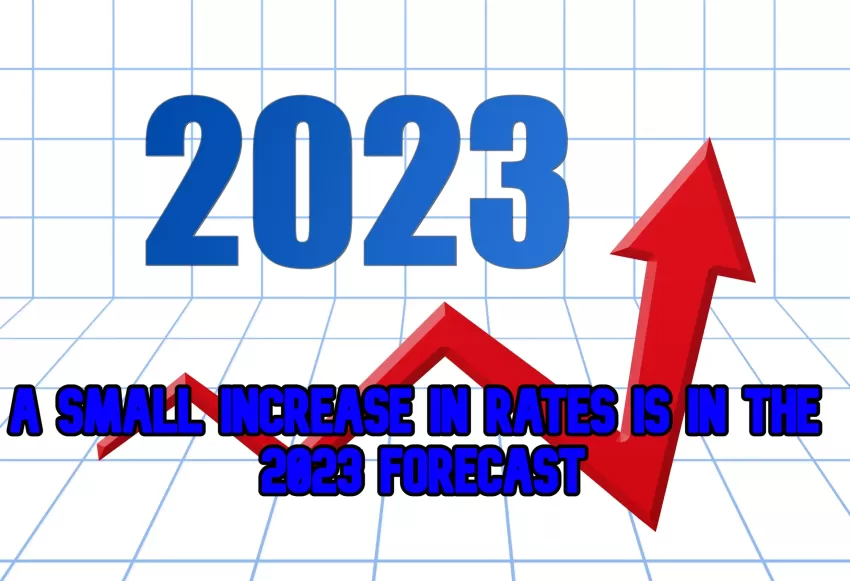 According to some trucking industry 2023 experts, trucking volume may increase by 0.9% in 2023 following a 5.4% increase in 2022. Unfortunately, this growth is significantly lower than the 10-year average annual increase of 2.4% but we'll take what we can get. We could definitely use the additional tonnage right about now. Unfortunately demand is expected to continue declining as the Federal Reserve continues to raise interest rates. This affects truckers by making equipment financing more and more expensive. However, it's still likely that there will be overall growth in total load counts in 2023, even with an increased probability of a recession. If there is a recession, it is expected to be short and shallow, limiting its impact on trucking demand. Another way a higher Fed Rate affects trucking is through the mortgage industry. Rising mortgage rates slow the housing market and decrease demand for building materials. Building materials for new housing starts are major markets for flatbed equipment. Based on this and other data, some industry experts anticipate a 1.4% decline in flatbed loads in 2023. The flatbed market is worth $19 billion, according to SJ Consulting Group Inc., further declines in that sector could be detrimental to the success or failure of flatbed carriers getting their loads from the spot market.
Good News for Truckers!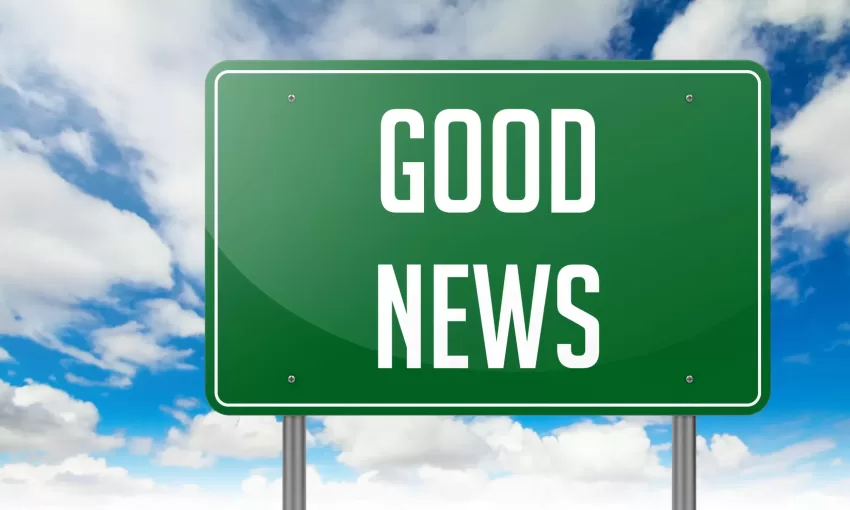 The trucking industry is ever-changing, and it's important to stay abreast of the latest developments in order to stay ahead of the competition and remain successful. In 2023, truckers can expect new regulations, new technologies, and more job opportunities that will shape the future of this dynamic industry. The good news for truckers is that they don't need to read freight or economic charts and perform complicated analysis. Trucking is cyclical and generally ebbs and flows. With that said, truckers will definitely need to concern themselves with their operating costs in 2023.
This is often where we come in. We're a truck dispatch service that's been in business for a very long time and our truck dispatchers have been with us for nearly as long. This means that when you work with a truck dispatcher from our company, you can expect to work with a knowledgeable person who's been dispatching trucks for many years and someone who's seen the best and the worst of the freight markets. Our dispatchers know how to get you where you need to go. Our truck dispatchers understand the market dynamics you find yourself in and we know what it takes to get our customers through the tough times.
We publish a weekly video to a YouTube playlist called "Top Paying Loads in Trucking" where every week we look at the loads our dispatch customers and lease on owner operators have gotten. We look at the loads, the commodities, the miles, the dollar amounts, the rates per mile, and finally the overall average figures for that particular trucker. By studying the work our truck dispatchers have done for our customers, you can improve your dispatching skills and better understand the market. On the other hand, if you'd rather have professional truck dispatchers handle the many phone calls with brokers, the rate negotiation, dealing with paperwork, setup packets, insurance certificates, broker credit checks, and billing and invoicing, we are here to help.
There are many ways to get in touch with us. You can call or text us at (801) 448-6363 or fill out the chat box on this page. If you're a motor carrier operating under your own MC authority, simply complete this short form and we'll be sure to get in touch with you in no time at all. If you don't have your own MC and prefer to work as a lease on owner operator, we also work with those types of truckers and you can learn more about that by completing this short form instead. Whatever you choose to do, be sure to subscribe to our YouTube Channel where we not only produce the weekly videos mentioned earlier but where all of our content is focused around helping truckers run more effective and efficient trucking businesses.