Freight dispatchers don't have it easy. What else is new? Actually there are several items which have been added to the freight dispatcher plate. In fact lately it seems they've had to pull out a second plate. The freight market has been punishing truck drivers and freight dispatchers have had to work extra hard to make sure truckers get the loads they need to survive.
The everyday consumer doesn't know much about trucking. I don't blame them. They know the store shelves are always stocked, produce is fresh, the meat's in the freezer section, things are good. Not many consumers understand or think much about how that product got to the store. Trucks brought them there of course but it was the freight dispatcher who found the deal, negotiated the rate, ironed out the details, and dispatched the load to the truck driver who delivered the cargo to the store, warehouse, distribution center, or what have you.
The Freight Dispatcher Life

Truth is that truck dispatchers don't have it easy on any given day but during this Coronavirus pandemic, things are tougher than ever. There are lots of trucks on the road. Lots of company drivers, carriers, independent owner operators, HotShot, and LTL companies. Every one of them needs a load to haul. That's how truckers make money. They pick up freight in one place and deliver it somewhere else.
Well in today's market, there's a major shortage of freight and unfortunately too many truck drivers have had to close their doors. Many of these folks ran their companies for years and had to shut down and close their businesses. Q1/2020 showed a loss of 88,000 truck driver jobs. That's a lot of jobs. This is precisely where AFT Dispatch, Inc. comes in.
Freight Dispatcher Struggles
A truck dispatcher generally finds themselves glued to their computer screen seeking out the best possible deals for their truck driver customers. They make hundreds of high-stress phone calls, trying to negotiate with brokers, freight-forwarders, 3PLs, and direct shipping clients to land a load for their hard-working truck driving clients.
A freight dispatcher has to know what's happening in multiple different industries, the freight market, micro and macro economics, freight lanes, commodities, and a whole lot more. They can't underbid, they can't overbid, and they can't allow themselves the luxury of making a mistake. Some parts of the country will heat up, while other parts will cool down (in terms of freight), and a truck dispatcher has to have their finger on the pulse at all times.
Freight Dispatcher Data & Dollars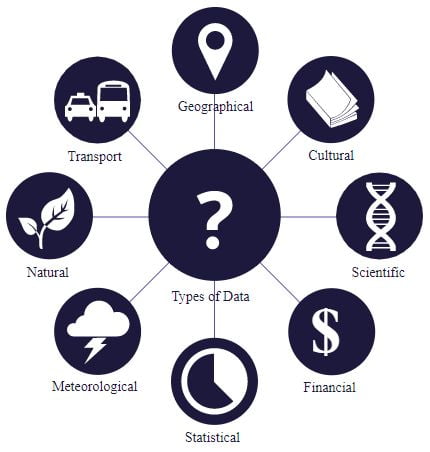 This is why we at AFT Dispatch, Inc. are so adamant about data and training. This is also why our dispatchers are so good at what they do. Our clients were operating at the worst of the market and were not only loaded and rolling but also profitable in many cases. Our dispatchers are true professionals, data driven, decision-making, negotiation machines….except their human of course. There's no AI here.
Lately we've been receiving more and more phone calls and other types of inquiries from people looking for a truck dispatcher. In the past people really didn't appreciate truck dispatchers and everything they do. Partly because they didn't really understand the daily struggles a dispatcher has to go through in order to book a good load. Now, things have changed because the fly-by-night dispatchers are slowly disappearing and people are turning to the professionals.
The reason for this is because over the past several years, truck dispatchers popped up like mushrooms after a good rain storm. They sold people on the idea that having one is better than not. This is only true if the freight dispatcher actually knows what they're doing. Unfortunately all too often, these freight dispatchers are nothing more than order takers. They don't know lanes, markets, commodities, they don't know how to negotiate, they leave a lot of money on the table, and they make a lot of mistakes that they don't learn from. Unfortunately it's the truckers who ultimately pay.
Freight Dispatcher Solution
So while today may not be a good day to be a freight dispatcher, and it may not be a good day to be a trucker. In both cases, a good freight dispatcher and a good trucker, earn their living the honest way. Good `ole fashioned hard work. Roll up your sleeves and get it done.
If your freight dispatcher isn't cutting it. If they stopped picking up the phone when the market went down. If they're making excuses. If the rates they're booking your loads at are low. Or if you're just plain unhappy with the quality of service you're getting. Call us at AFT Dispatch, Inc. and let us show you what it means to have a strong, experienced, and motivated freight dispatcher on your side.
Get Informed!
Learn more about our truck dispatch services if you're a carrier or about leasing on with us if you're an owner operator. In either case, it's the same freight dispatchers who dispatch these trucks and drivers. We've been doing this for a very long time. We've learned a lot. Our veteran freight dispatchers teach the new guys and pass on their knowledge, tips, and tricks. I don't know about the other freight dispatchers out there but I do know that our guys are doing a fantastic job in this crazy market and our customers couldn't be happier. Give us a call at (801) 448-6363 or click the links above.