Today I want to talk with you about insurance. Namely commercial auto liability truck insurance. More specifically, I want to talk with you about Congressman Jesus Chuy Garcia and his $2 million dollar truck insurance bill. You may have heard talk in the news recently about large increases coming to the trucking industry. Mr. Chuy Garcia is behind this and it's not the first time he's proposed such increases.
2019 Was Child's Play Compared to 2020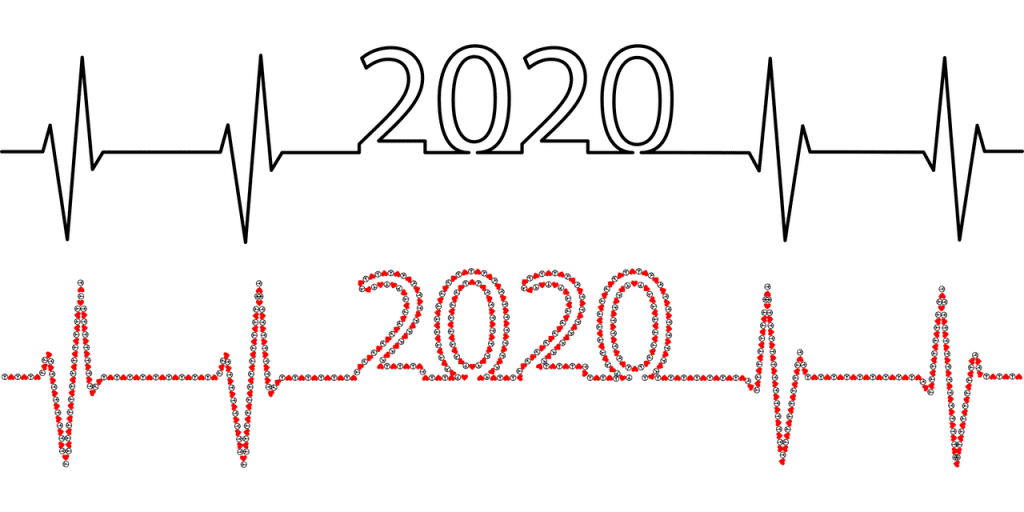 2019 was a rough year for trucking and 2020 made all that look like child's play. Trucking has already taken hit after hit with the Coronavirus pandemic creating low freight demand, low freight rates, high insurance premiums, and increasingly skyrocketing accident payouts.
In fact last year trucking companies were hit with double-digit-percentage coverage increases which are expected to continue in 2020. More and more trucking companies have shut down citing rising insurance costs as the primary reason for having to do so. Mr. Jesus Chuy Garcia's latest truck insurance coverage increase proposal is likely to make things considerably tougher for trucking companies to make it, if passed into law.
As you know, the FMCSA requires a minimum of $750,000 in coverage while most brokers and shippers require it to be $1,000,000. If Chuy Garcia's bill passes, it would increase the FMCSA minimum requirement to $2,000,000. While shippers and brokers may still require higher coverage.
Truck Insurance is a Pretty Penny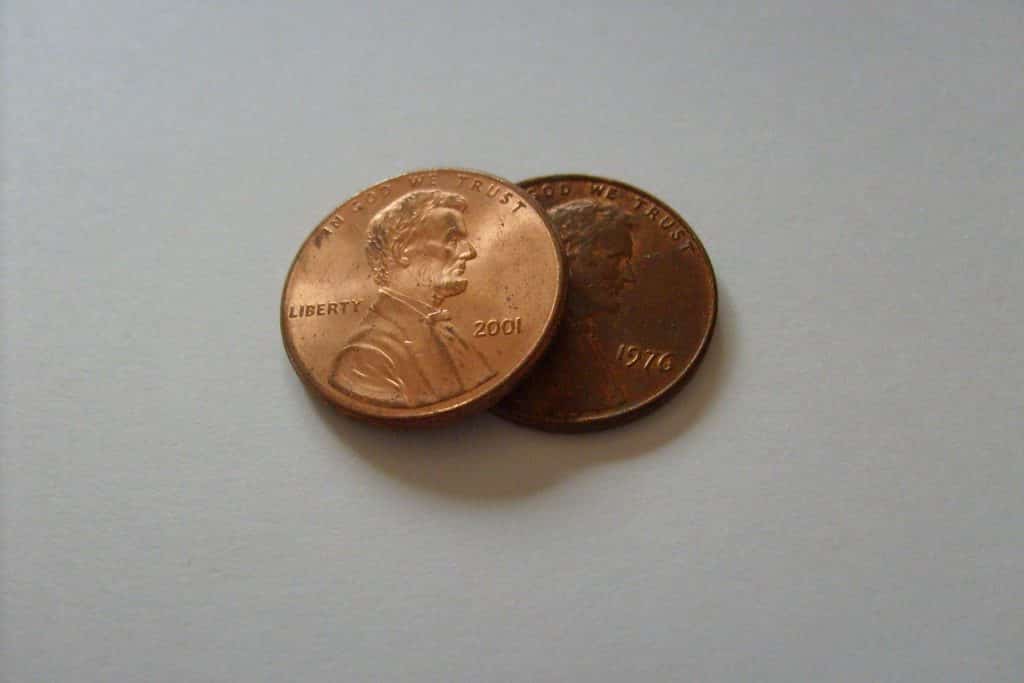 In 2018 the American Transportation Research Institute stated that insurance was the second-highest increase among carrier expenses which rose by an average of 12%. While many motor carriers saw 20% – 30% increases and others will see 35% – 45% increases after having one or more serious accidents.
Over the last two years, we've seen the median verdict amounts go from $23M to $44M and in the case of the head-on collision in Georgia 4 years ago, it was $280M. According to the same research institute, cases with awards over $1 million have increased dramatically over the last 14 years, going back to 2006.
Where the accident occurs also makes a big difference. For example in Alabama, 8% of the cases favored the plaintiff while in California 97% had the same result.
Enter Jesus Chuy Garcia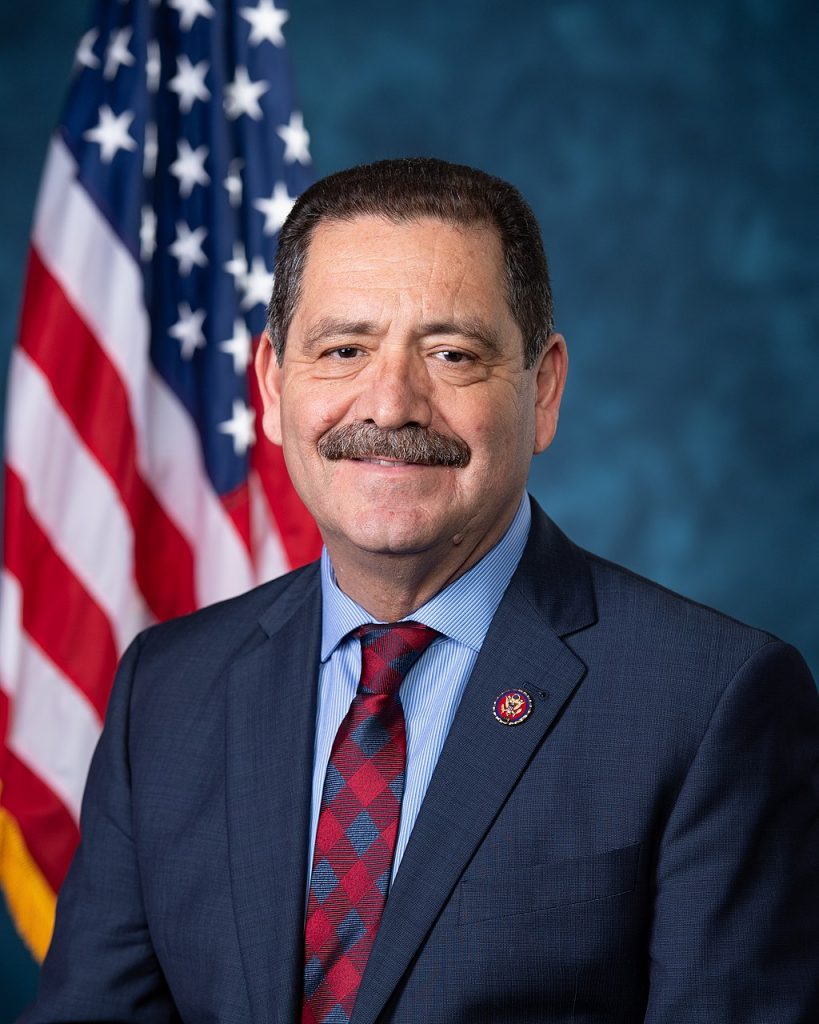 About this time last year, Illinois Democrat Rep. Jesús Chuy García proposed increasing mandatory minimums from $750K to nearly $5M, an increase of over 550% and now the same congressman is fighting to increase it to $2M which is a 167% increase and which by the way has passed a 37 to 27 vote in the House Transportation and Infrastructure Committee. In the past there have been even higher increase proposals but they never made it through the House or Senate.
Bost Amendment 194 Gets Thrown Out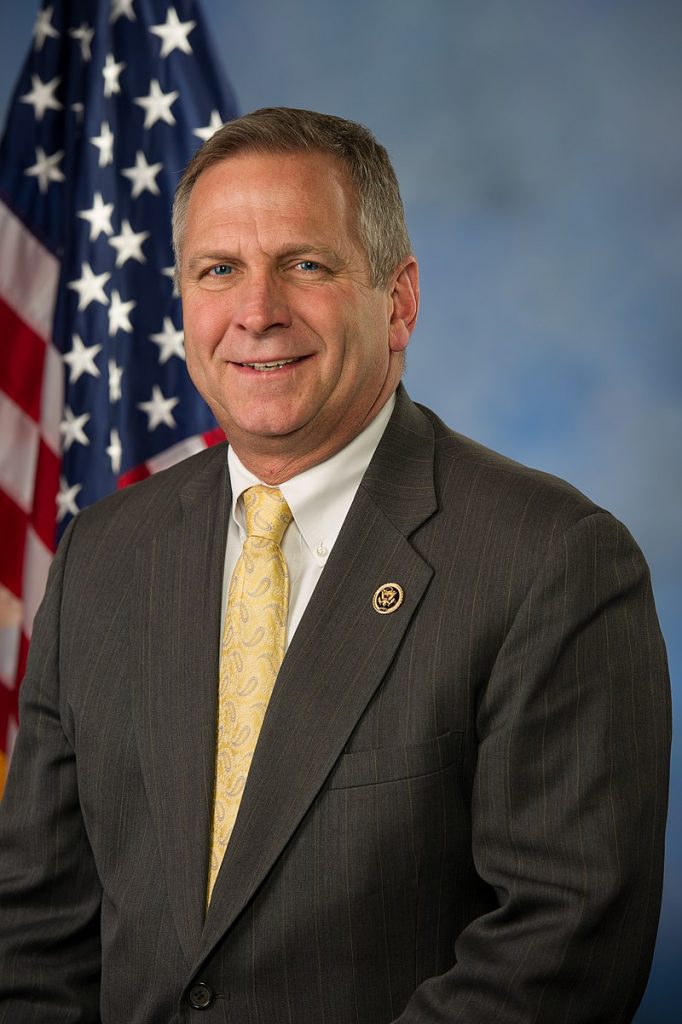 Illinois Rep. Mike Bost introduced Bost Amendment 194 which would essentially throw out Chuy Garcia's $2M bill but in the end it was the Bost Amendment that was thrown out.
Chuy Garcia's Rationale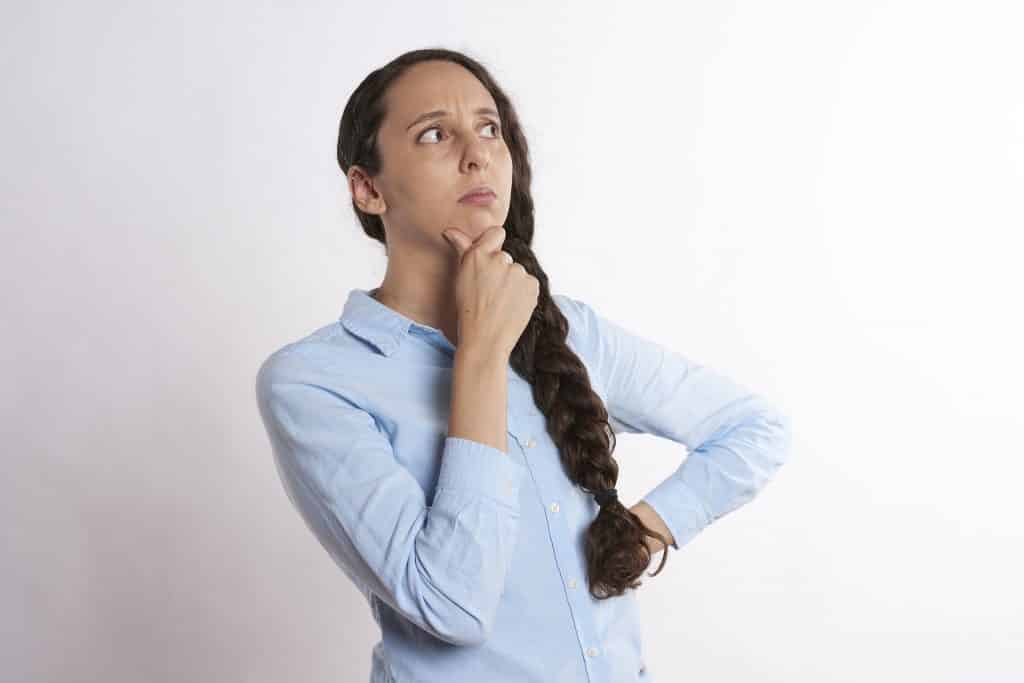 The rationale behind Chuy's proposal is that insurance minimums haven't increased since the 1980s or adjusted for inflation and with rising medical costs, this puts a large burden on the families of accident victims.
What are your thoughts about this? What will happen when premiums increase from $1,000 to $2,000 or from $1,500 to $3,000? Will shippers eat up the higher costs of transportation? Will brokers pay or pocket the difference?
Chuy Garcia is Making Trucking Even More Expensive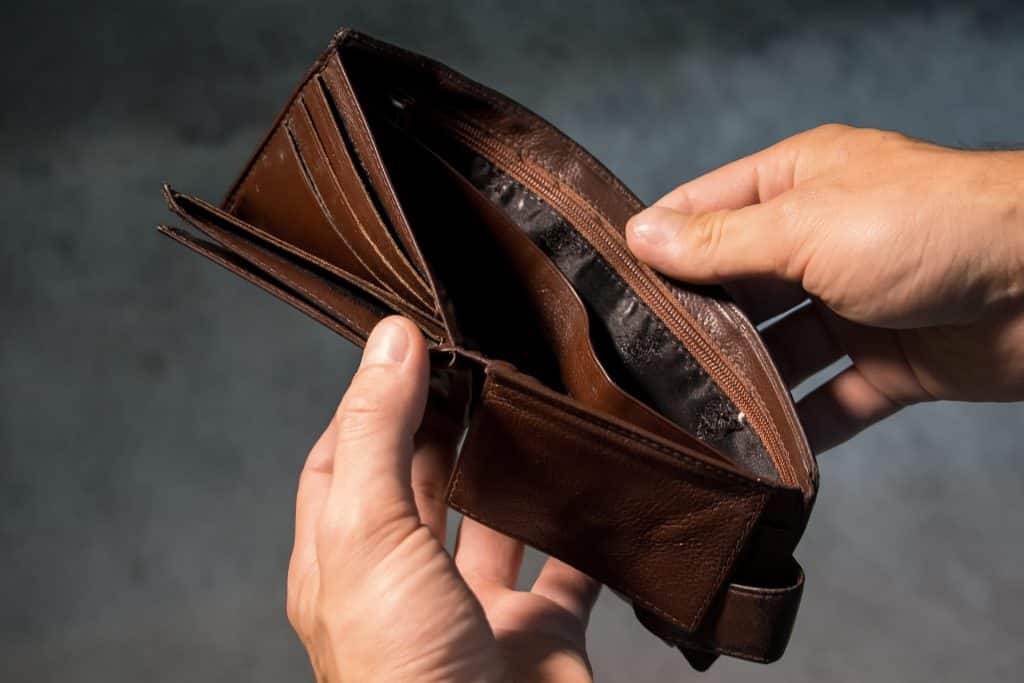 Here's the thing! Trucking is expensive, in fact, trucking is very, very expensive. Those in the business, would certainly agree. The trucks themselves are expensive, the maintenance of those trucks is expensive, diesel is expensive, truck driver compensation is expensive, and now it looks like the FMCSA mandated minimum truck insurance policies are about to get much more expensive of Chuy Garcia's $2 million dollar truck insurance bill goes info effect.
What will truckers do when they realize they're unable to sustain their business? As of this writing, rates have been quite decent and those truckers who survived the recent down market are now making up for the difference. However not everyone was so lucky. We know many companies that have had to permanently shut down. It's very likely the market will take another hit soon if these state mandated closures continue to increase.
Less Trucks = More Insurance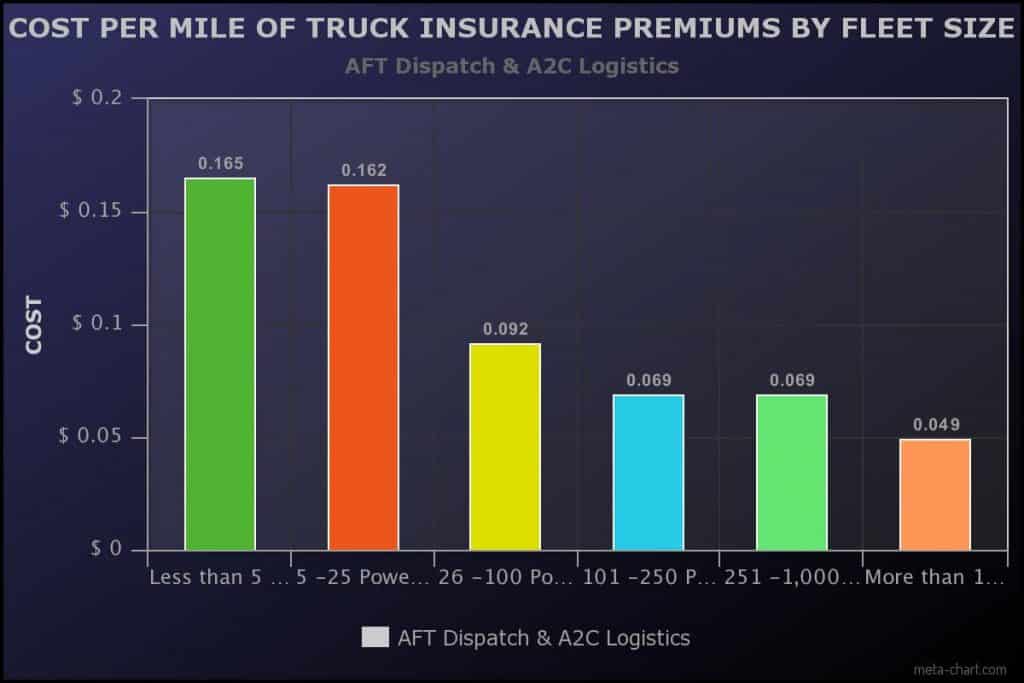 Most truckers out there have heard about self-insurance. Unfortunately, self-insurance isn't available for small fleets which is what the majority of the entire American trucking industry consists of. The problem is that the less trucks a company has in their fleet, the more expensive their insurance.
Take a look at the chart above. It breaks down the cost per mile of truck insurance based on fleet size. As you can see if you have five or less power units in your fleet, you're likely to pay a higher rate per mile for insurance than a larger carrier with more trucks. The problems with this is that most of the trucking companies in America have five or less trucks in their fleets and insurance companies charge them the most.
What's Next for Trucking?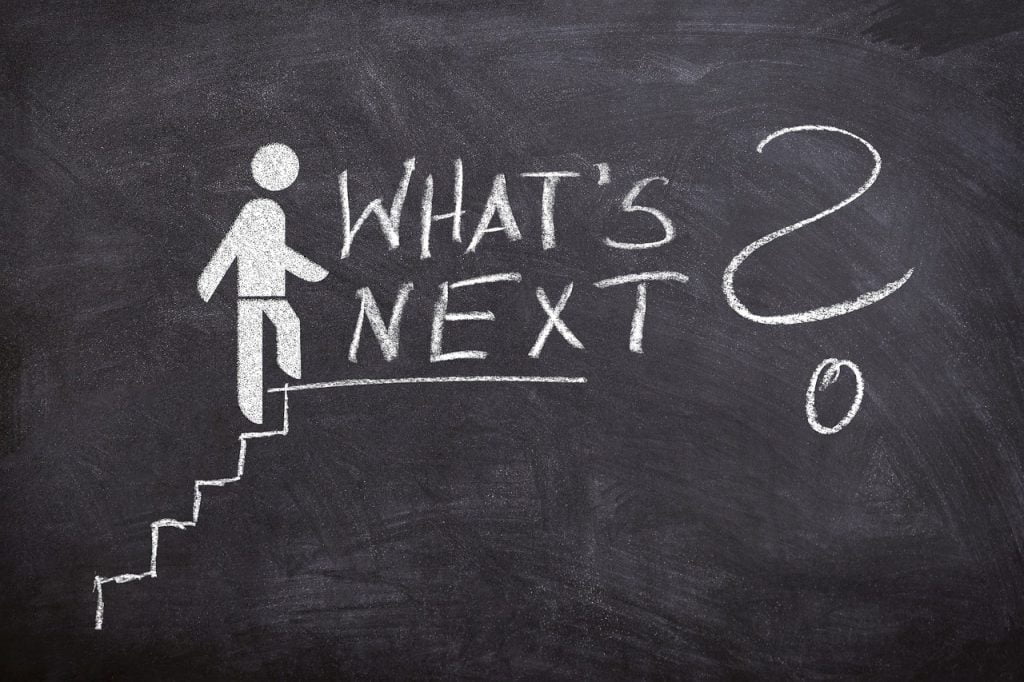 So what's next? What happens if Chuy Garcia's $2 million dollar truck insurance bill goes into effect? Will trucking companies be able to afford to keep on truckin'? Will lease on owner operators be in a position to pay doubling insurance costs? What about company drivers? Will they have to take a pay cut?
Let's say shippers decide to pay more for the transportation. Will brokers working in the spot market pass on the additional funds or will they pocket the difference in an attempt to enrich themselves? The same could be said about the contract market.
Wouldn't this just create a contraction in the market? I can see how it might not be felt at first when freight demand is down. This can especially be the case if states continue to shut down businesses with spikes in cases and deaths from the Coronavirus. What about when things rebound? What happens when we're back and working at full capacity? What happens when businesses begin to function again, shelves get restocked, and warehouses and distribution centers get daily shipments of product?
Either we'll see a major contraction in available trucks like we saw when the ELD mandate was officially implemented at the end of 2017 and rates spiked or we'll have large trucking companies with thousands of trucks start hiring like crazy. Many small carriers and owner operators may find themselves going back to being company drivers for these same large fleets. They may find themselves doing the same work for a whole lot less money, all thanks to Congressman Jesus Chuy Garcia!
About AFT Dispatch & A2C Logistics
Subscribe to our YouTube Channel so you never miss any of our videos. We release a new weekly video every Friday where we look at a hot piece of news from the trucking industry or cover something that's likely to help truckers in their businesses. In these videos we also look at the loads, rates, lanes, and commodities from the loads we've booked for our customers in the previous week.
You can also learn more about our services and all that we do for independent owner operators as well as motor carriers operating under their own MC authorities. If you're an owner operator with your own own semi truck and you're looking to lease on with a company that doesn't charge an arm and a leg, you've come to the right place.
The same can be said about carriers operating under their own MC authorities. If you're not getting the types of high rates we talk about in our weekly video segment, get started with our truck dispatch service and forget about haggling with brokers, filling out packets, requesting insurance certificates, or dealing with billing and invoicing.