Business experts are optimistic about trucking in 2021 and truckers could not be happier for it. The trucking industry went through an unprecedented 2020 with ups and downs at the beginning of the year and incredible rate spikes from the middle of the year and on.
Many companies closed their doors in the first and second quarters of 2020 but those who survived bounced back stronger than ever. The majority of truck driver job losses happened in March 2020 but the repercussions carried over to later months.
Truth is that starting about the middle of June or July 2020, the markets began to rebound. The capacity crunch became even worse which was fantastic news for those who stayed in business. The country needed to replenish store shelves and truckers were ready to go. Trucking in 2021 is expected to be very similar to how things were in the second part of 2020.
Traditionally most consumer dollars are spent on services but in 2020 things changed and people spent their money on products. This created a whole lot of demand for product shipments in 2020. Well, in 2021 it's expected that things will begin to go back to how they were before the pandemic started. As the vaccine becomes more available, we should begin to see consumers spending more of their hard-earned dollars on services.
The Perfect Storm for Trucking in 2021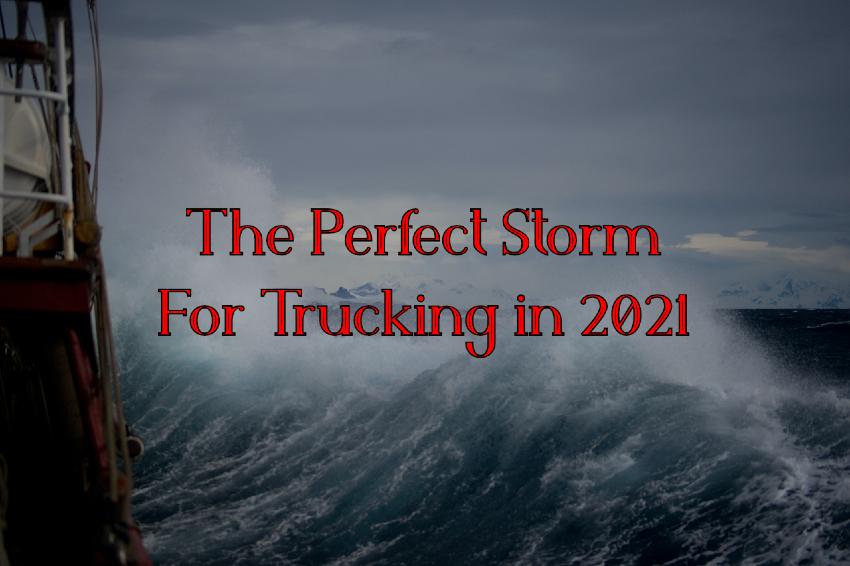 There were several other things that happened in 2020 that worked to the benefit of truckers who were able to keep their doors open. Lots of freight and not enough trucks to move it, created the perfect conditions for rates to go through the roof. Analysts are expecting this to continue for trucking in 2021 and this is why we say that business experts are optimistic about trucking in 2021. In other words, the pandemic created the perfect storm for trucking in 2021.
Business experts are seeing a solid start to 2021 and likely to at least the middle of the year. Gains are expected to be seen in final-mile delivery, homebuilding, and the medical sector. Services and Manufacturing are expected to make a strong come back for trucking in 2021. Trucking industry experts are also expecting more trade with Asia, Europe, and Mexico.
Good News for Trucking in 2021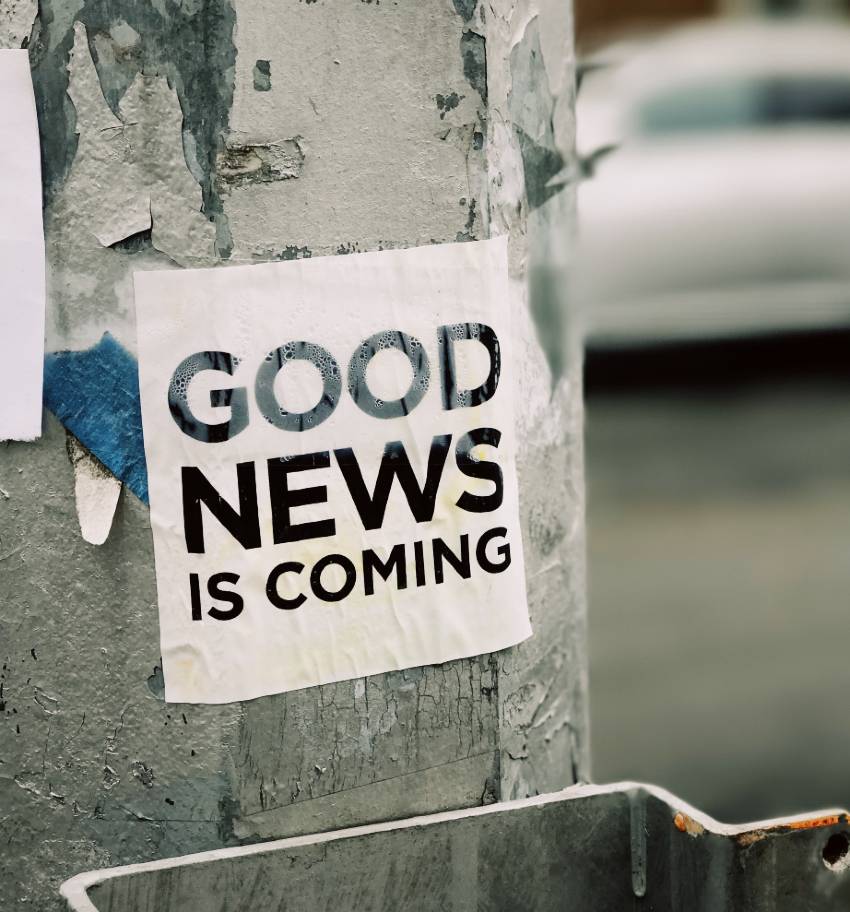 There's also good news for truck drivers who are company drivers. With the truck driver capacity constraints and high freight volume demand, pay increases can be expected for company truck drivers across the country. This positive truck driver pay trend is expected to continue into 2022 as the truck driver shortage continues. There's also no end in sight to problems at local DMV offices and troubles at CDL schools to train more truck drivers. DMV offices are working on keeping crowding down to a minimum and truck driver school troubles are nothing new.
More and more truck drivers are leaving the industry and less and less new CDL truck drivers are graduating from CDL schools. As you'll read below, drugs and alcohol added to this in a negative way and the pandemic did not help in fixing this disbalance. The Federal Government implemented some changes to how CDL Truck Driving Schools could go about teaching and testing new CDL truck drivers but we'll have to see what kind of an impact this will have on the economy as a whole.
This all boils down to a very positive outcome for those truckers who continue trucking in 2021. Prices promise to continue to stay up which will help smart truck drivers make and save more money. This should also help carriers expand their fleets, update equipment, and hopefully pass on the savings to their drivers who certainly deserve it.
Drugs, Alcohol, and Trucking in 2021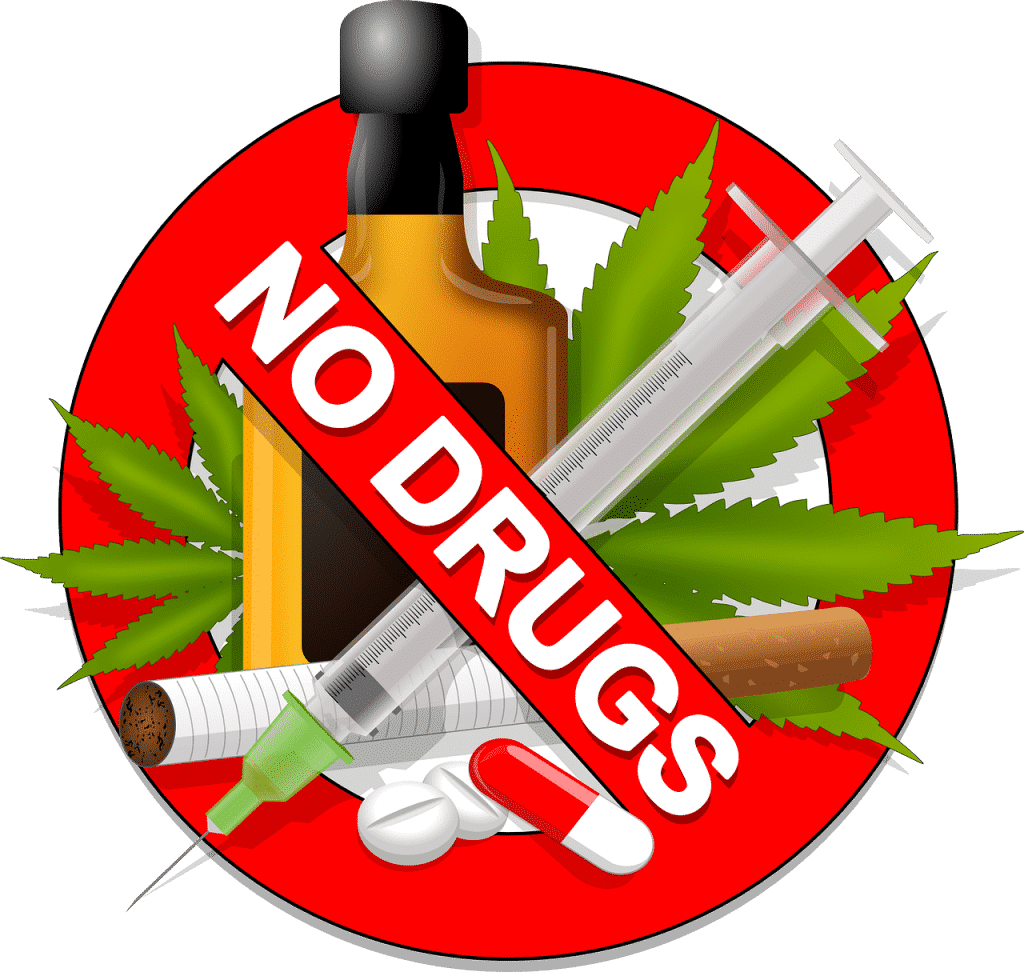 Drugs and alcohol are a big problem in the trucking industry. It doesn't look like that's going to change much for trucking in 2021. In 2020 the Drug and Alcohol Clearinghouse issued 46,000 drug violations and of those 46,000, less than 10% or 4,400 truckers returned to work. With hair follicle drug testing possibly to move forward as a viable option in 2021, we may see these numbers increase even more.
The situation isn't helped when you have an already stretched out market having a hard time, and you add drug and alcohol violations which often put trucking companies out of service. When you have 4,400 out of 46,000 violators come back to work, while less and less are graduating with CDL permits, the picture doesn't look rosy.
At this time hair follicle testing is to be validated or qualified using a urinalysis which would go alongside the hair follicle test. It seems to basically defeat the purpose of the test in the first place but it does open the door to much more sensitive drug testing. Hair drug tests can see much further into the past which means that more truck drivers would be stopped from driving trucks and more carriers would be hit with violations.
Imagine what would happen if hair follicle testing became the norm and not a supplementary option. What happens when instead of 46,000 violations we're dealing with 92,000 drug and alcohol violations? Yes, it's good to remove potentially risky drivers from the road but at the same time it would cause a whole lot more backlogging in freight and transportation.
Generally speaking this would reward those companies and drivers who stay away from drugs and alcohol. This is very good thing. For once, those who are doing the right thing would be getting rewarded. The problem is that had we had an overabundance of qualified truck drivers, we'd be in a good place to be instituting such regulations. Unfortunately trucking in 2021 is in a very similar position as its been for many years prior.
Fuel Taxes and Construction in 2021
Additional fuel tax hikes are expected in 2021 for both gasoline and diesel fuels. Some states have already instituted these increases in 2020 but more are expected to come in 2021. There's also a $1 Trillion dollar infrastructure plan being discussed and it makes sense that some of this additional fuel tax may go toward paying for the bill.
We talked about all of this in one of our YouTube videos, so you can get more information there. In fact I would highly recommend subscribing to our channel and hitting the notification bell because we produce informative videos like this every Friday. The bottom line is that more taxes and construction are coming into 2021 and it's truckers and consumers who can expect to pay for it all.
Diesel costs are actually the highest cost in trucking for carriers and owner operators. Most truck drivers out there are spending $5,000 – $6,000 per month on diesel alone. Sure some trucks are more fuel efficient than others but at the end of the day, even the very best and most fuel efficient trucks likely aren't getting more than 7 MPG.
Some trucks are designed for heavy haul which means they're going to be considerably less fuel efficient. They're geared differently, their engines are setup for higher power output, and they're not the best on the highway because they're built to pull heavy loads and drive slowly. None of this helps with fuel economy.
Tort Reform for Nuclear Verdicts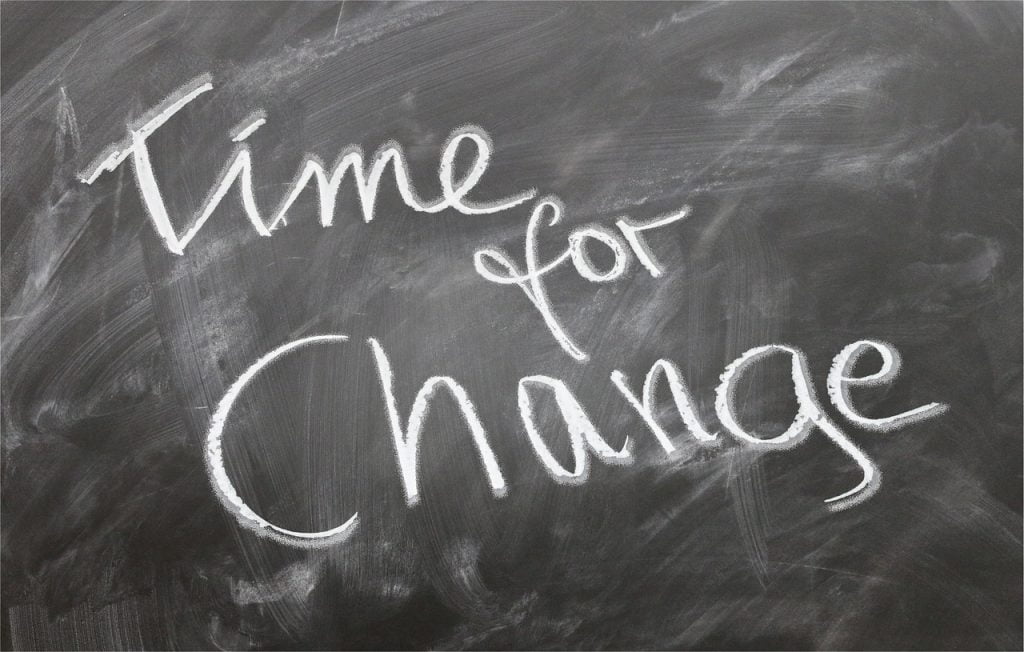 Finally, tort reform for nuclear verdicts against trucking companies involved in trucking accidents are also being talked about. This is especially important considering the latest findings showing that in some cases plaintiff attorneys and doctors weren't playing a clean game by working together to inflate medical costs. This was done to help assure a higher payout to their parties.
We've talked about the $2 Million Dollar Truck Insurance proposal which if passed, could absolutely destroy the trucking industry. From single truck carriers to owner operators leased under someone else's MC authority, many people simply might not be able to afford to continue trucking in 2021.
It's one thing if you're a giant conglomerate who's self-insured. It's a wholly a different thing when you're a small carrier with one or two trucks who's barely making ends meet. Suddenly you're forced to go from the minimum government mandated $750,000 to $2,000,000. This has the potential force many trucking companies out of business and increase product cost for consumers across the country.
There have been other similar proposals in the past. Fortunately for truckers everywhere, these proposals never passed. Some of the past proposals were to raise minimum mandated truck insurance coverage to absolutely astronomical figures well past the $2,000,000 mark.
Resources for Trucking in 2021
Things are looking pretty good for American truck drivers trucking in 2021. As long as they stay away from drugs and alcohol and stay compliant that is. There are other things truck drivers can do to help themselves have a better year.
First of all, I would highly recommend subscribing to our YouTube Channel, making sure to hit the notification bell so you don't miss any of our weekly videos. Our videos not only provide you with useful information designed to benefit you in your trucking businesses and your trucking careers but also show you actual loads we've successfully booked for our clients consisting of leased on owner operators and carriers operating under their own MC authorities.
If you're a carrier operating under your own MC Authority, then you could definitely benefit from a strong and experienced team of dispatchers working on your side. Definitely take a look into our truck dispatch service. It'll save you time, headaches, and make you money. We've been able to help many companies expand their fleets by handling much of the time-consuming activities they had to deal with in the past.
If you're an owner operator leased under another trucking company, I would definitely recommend revisiting your contract and looking at the total costs of the operation and what you've been grossing and netting. Too many owner operator lease on programs charge too much and don't get the owner operator the loads they need to be successful. We offer a lease on program for owner operators you might want to explore. If you plan to continue trucking in 2021 as a leased on owner operator, then definitely do yourself a favor and click the above link or call us at (801) 448-6363
So here's to a positive, prosperous, and profitable year for trucking in 2021. Based on what we're seeing, and what business experts and analysts are saying, we're looking at a good year to come. Obviously anything can happen but we can also play a role in how well we do by being smart and exploring our options. Certainly take a look at the links above and don't forget, we're only a call away. You can get in touch with us by calling (801) 448-6363 or send us your contact information using the chat box to your right. Happy Trucking in 2021 everyone!